Responsive Web Design
Goals:
Cross-browser compatibility
Resolution up to 4K
Supports all devices
Responsive web design is a scalable structure that supports all kinds of devices and screen resolutions. Using a responsive layout when creating a website, the appearance is adapted to all resolutions from 320x240 to 3840px.
The SEO of Responsive Web Design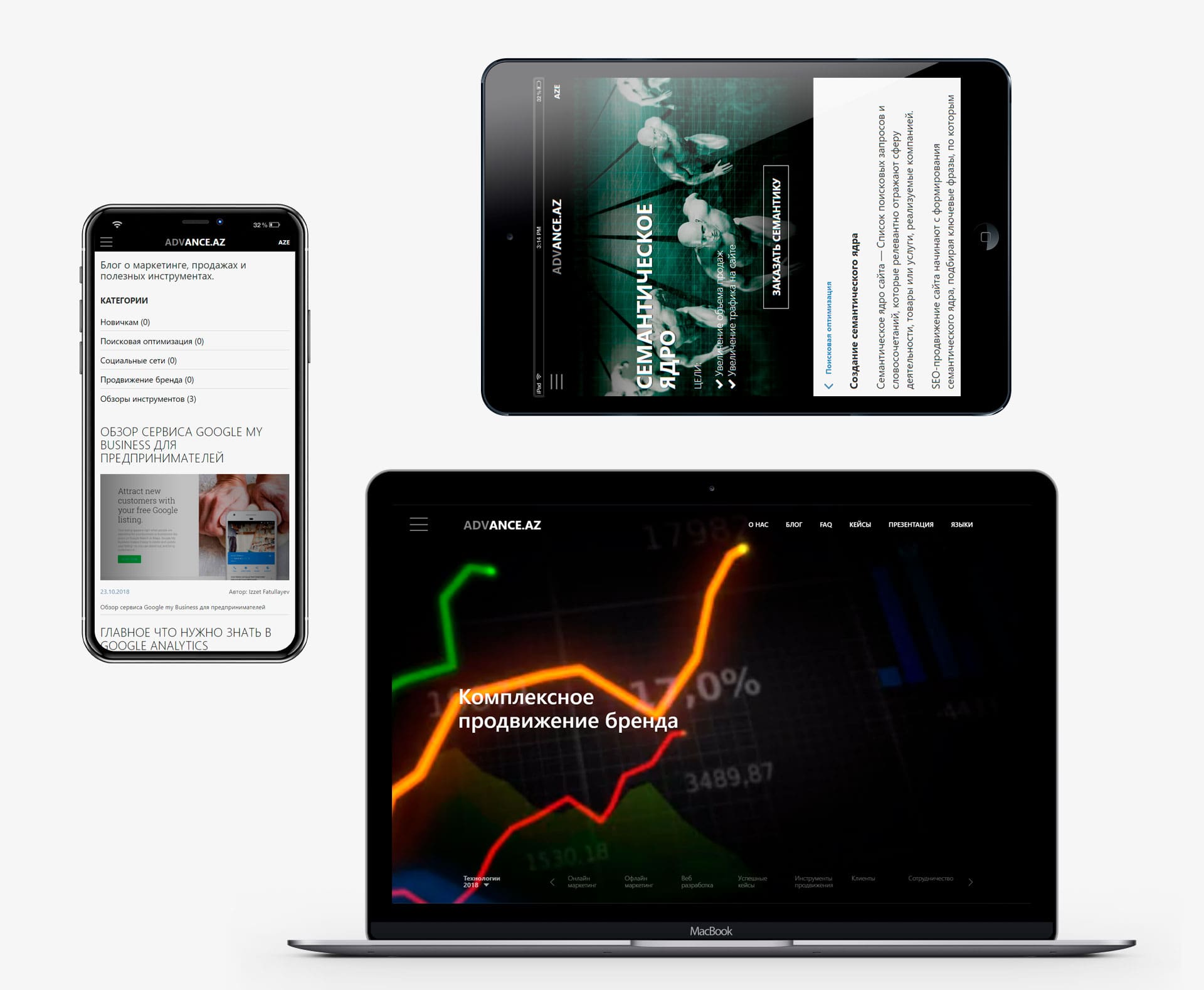 The main task of search engines is to provide the convenience of using their services to users, respectively, by sending them to websites with relevant information that support all types of devices. In search engines, there are many factors that affect the website's results. Factors such as the time spent on the site, internal linking, usability, website loading speed as a whole have a very positive effect on the promotion, and one of the reasons why the website can rank poorly in the search engine is the lack of cross-browser layout, so as directly related to the above factors.
Benefits of a responsive web design:
Clean and structured front-end code
High-quality display of the website at all resolutions
Support for all browsers
Impact factors:
Usability
Behavioral factors
Website loading speed
If you entrust the web development of your website to our agency, we will create a quality product for you that will exceed your expectations.
Goals:
Brand recognition
Conversion increase
Increase in sales