Landing page
Goals:
Full product description
Improved sales funnel
SEO friendly landing page
A one-page site or landing page (from "landing page") is a site consisting of one page. Such sites are of a commercial nature and are created to quickly sell a product or service. You can also use one-page pages to collect contact information and build a customer base.
Unlike other sites, the one-page site is packed with a lot of information, big and bold fonts, colorful pictures, beautiful buttons, inspiring comments, and colorful designs.
However, it is more difficult to promote it, since it requires high-quality placement of incoming links. In this case, the landing page should contain only a unique selling text.
Landing page goals
1. Increasing the effectiveness of advertising and selling a specific product, that is, a high-quality offer of unique products. There are no links to third-party resources on the one-page site, the transition can be to a certain section of the page itself (anchor link) or the price list.
2. Attracting subscribers to a specific resource. The structure of a one-page site is aimed at ensuring that visitors perform certain actions on it, and this does not necessarily have to be a purchase of some kind of product. The content on the landing page can talk about a specific product (service), but to purchase you will need to go to the main site.
Such use of a landing page significantly increases traffic to other resources, often the traffic growth is from 5 to 10%.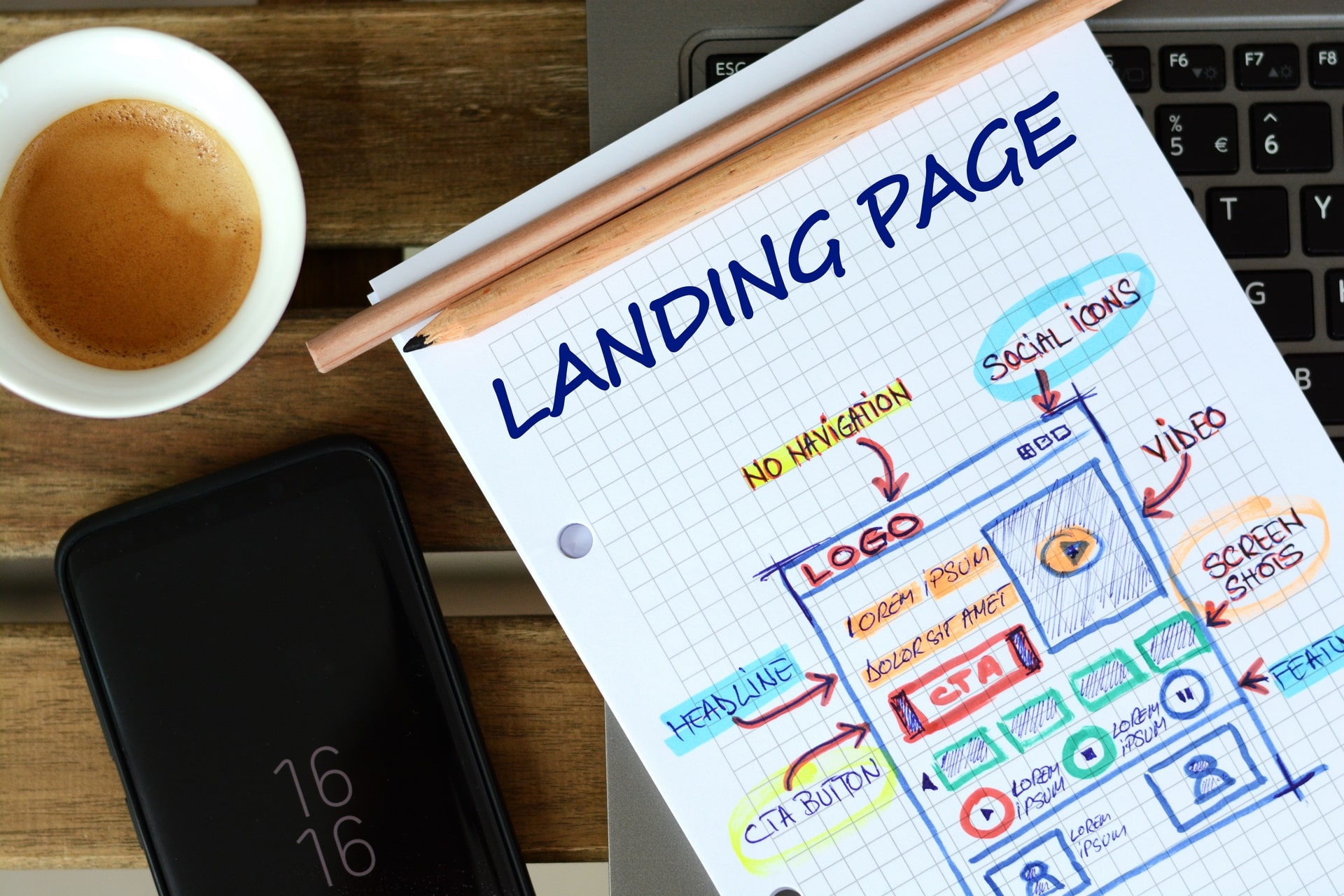 Benefits of a one-page website
The advantage of one-page pages is the ease of navigation for the user: all his attention is focused on one action. A high-quality landing page will allow visitors to study your product in detail by reading the text or watching a video. Its only action is to press the CTA button.
You can remove any unnecessary element from the landing page and focus the user's attention on the action that is most important to you.
According to Quicksprout, lead forms are filled 115% more often on specialized landing pages than on regular site pages. You can always develop several versions of the landing page and adapt each of them to suit your ad.
It's convenient to monitor landing page statistics, and by changing one landing page, you can track and control how content and graphics affect page conversion. Due to a large number of different forms of capture (lead magnets), the conversion of a landing page can be 3-5 times higher than the conversion of a multi-page site.
The effectiveness of a one-page site is also in the fact that even if a visitor does not order anything, he will likely leave his data, and this will form a base of potential customers who can later be reminded of themselves using e-mail newsletters.
In addition, by using a landing page, you can increase the effect of contextual advertising.
Many people today are trying to create one-page sites on their own. But with insufficient knowledge and skills in working with page templates, you can waste a lot of time and not get the desired result. We advise you to entrust the solution of this task to our professional team. By paying once, you will receive a constant and stable income.
We work with each customer individually. Our marketers conduct market analysis, determine your target audience and its needs; our copywriters prepare unique texts and headings; designers develop the UX website design, and programmers create a content management system. Our landing pages work, sell and, as a result, increase your income.
Goals:
Brand recognition
Conversion increase
Increase in sales