Ilham Aliyev 2018 - election campaign website
Web site: www.ilhamaliyev2018.az
Duration: 15 days
Customer: New Azerbaijan Party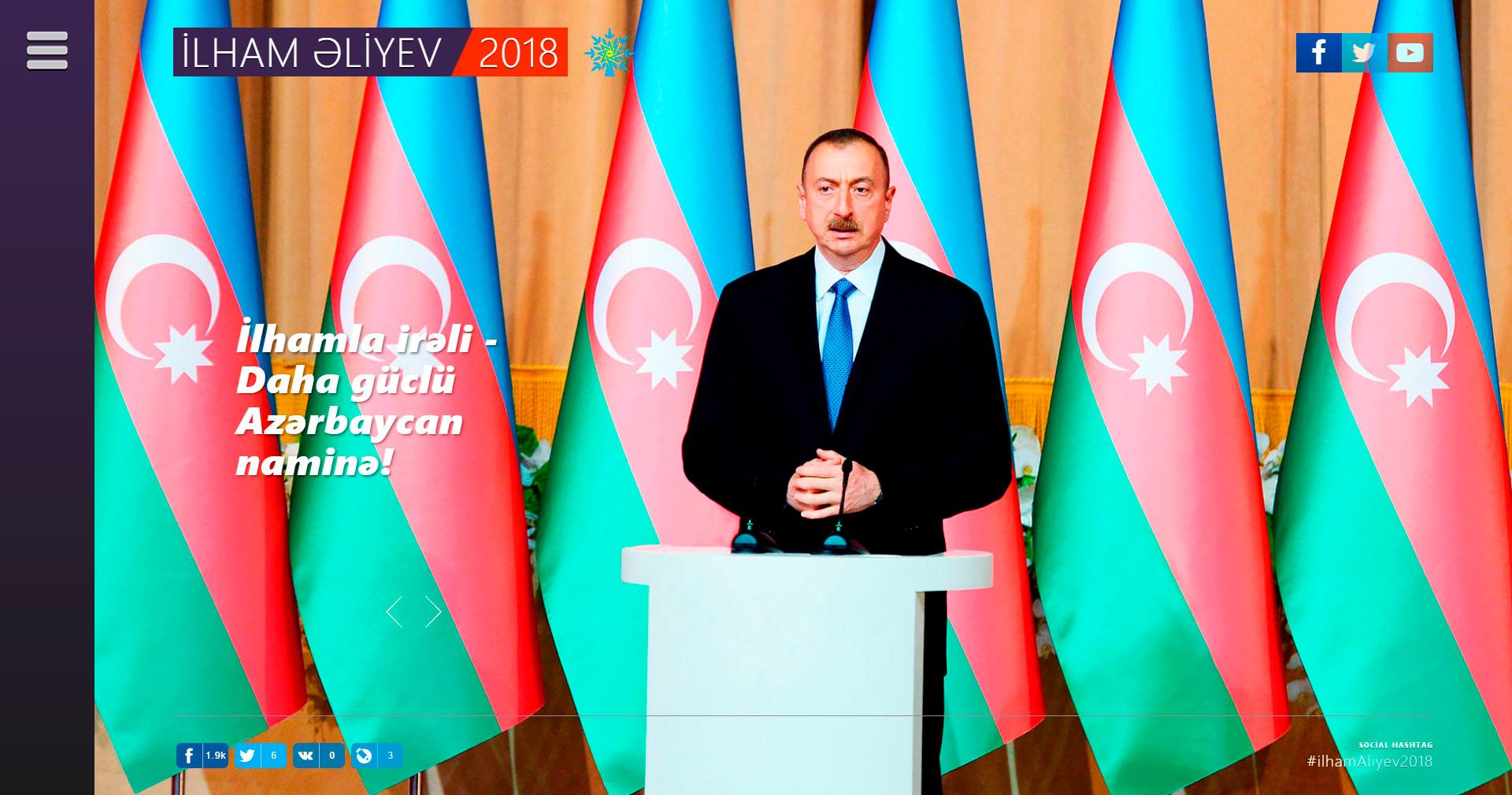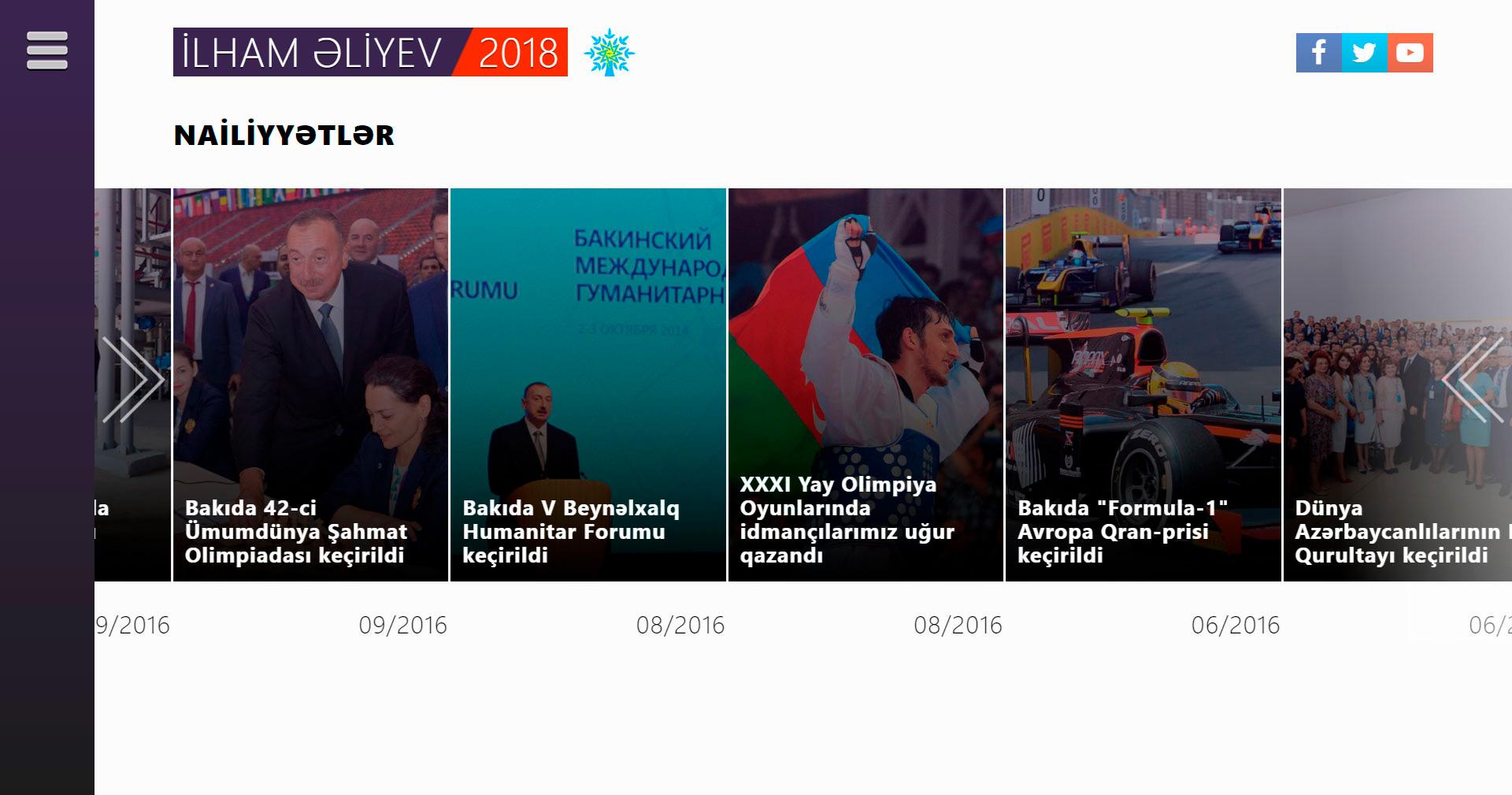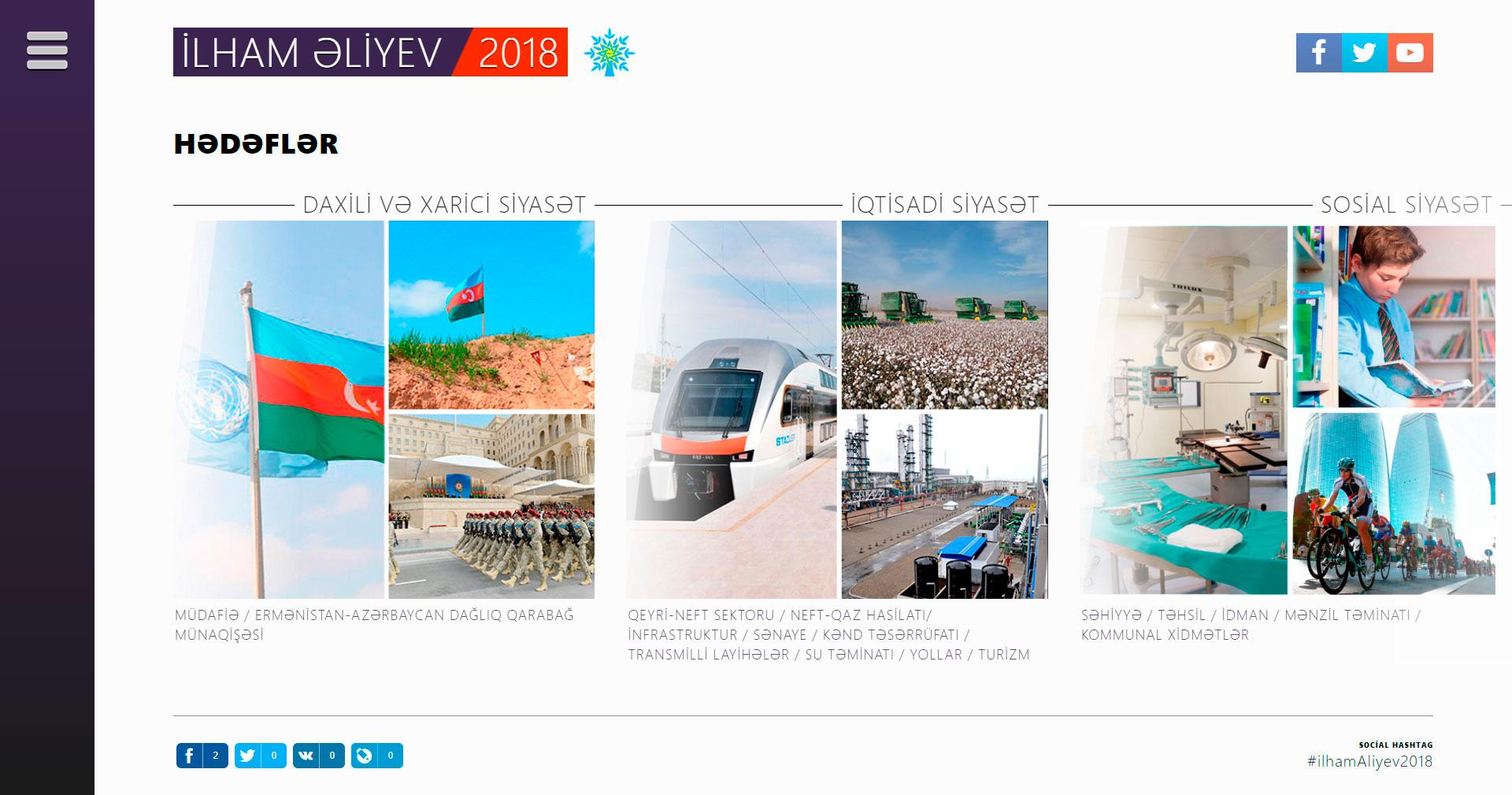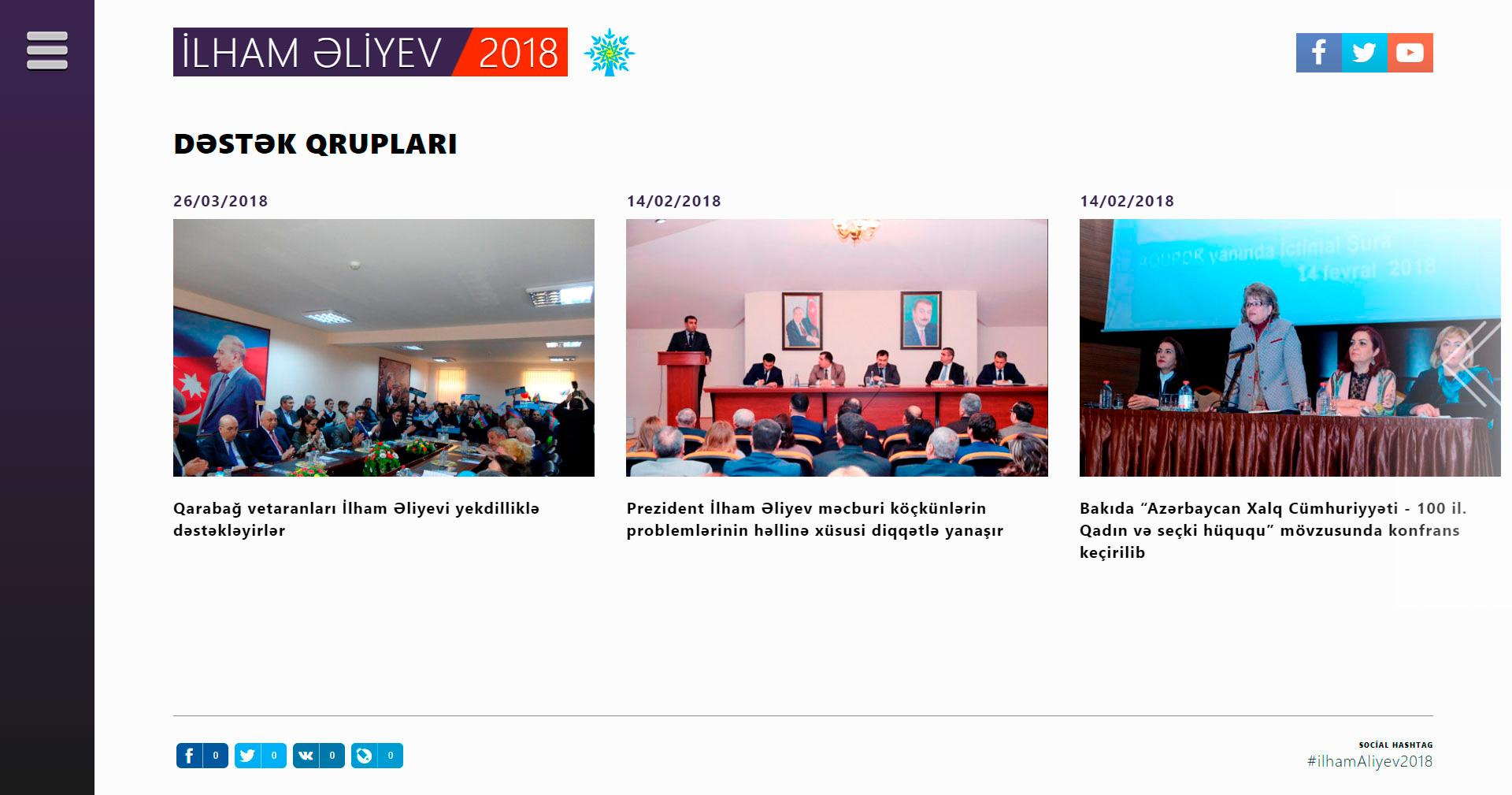 Our company won the tender for the creation of a website for the election campaign due to the commitment to complete the task as soon as possible.
Tasks: to form a holistic image of the candidate, to tell about his activities, to acquaint site visitors with the election program, to organize the interaction of site visitors with the candidate.
What has been done during the period of cooperation?
Developed the design of the presentation site, thought over and prepared the sections;
The main page is one of the most important, therefore President Ilham Aliyev himself "meets" visitors here. Here we have selected several photographs of the head of state, both official and in a non-working atmosphere (at a meeting with young people, in the conditions of the front-line zone, etc.).
We prepared high-quality content for each section of the site. These are a detailed biography; achievements for the entire period of activity; information on activities in domestic and foreign policy; election programs, etc.
We connected the feedback option using an online letter;
Ensured the safety of the project;
We created a high-quality adapted layout for all types of devices.
Goals:
Brand recognition
Conversion increase
Increase in sales