Marketing case: Promotion of Mari Vanna Baku restaurant
Duration: 180 days
Customer: Mari Vanna Operating Company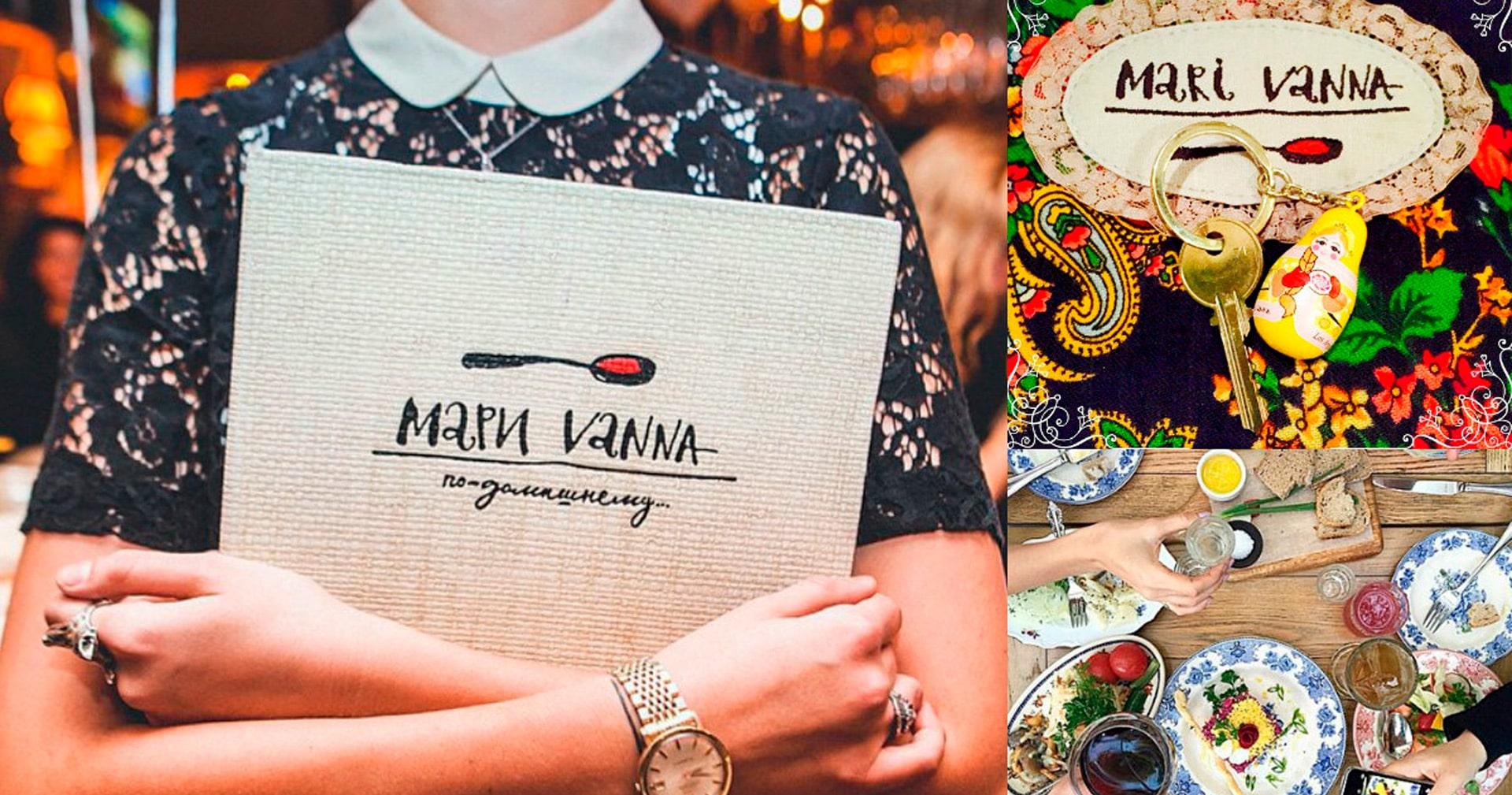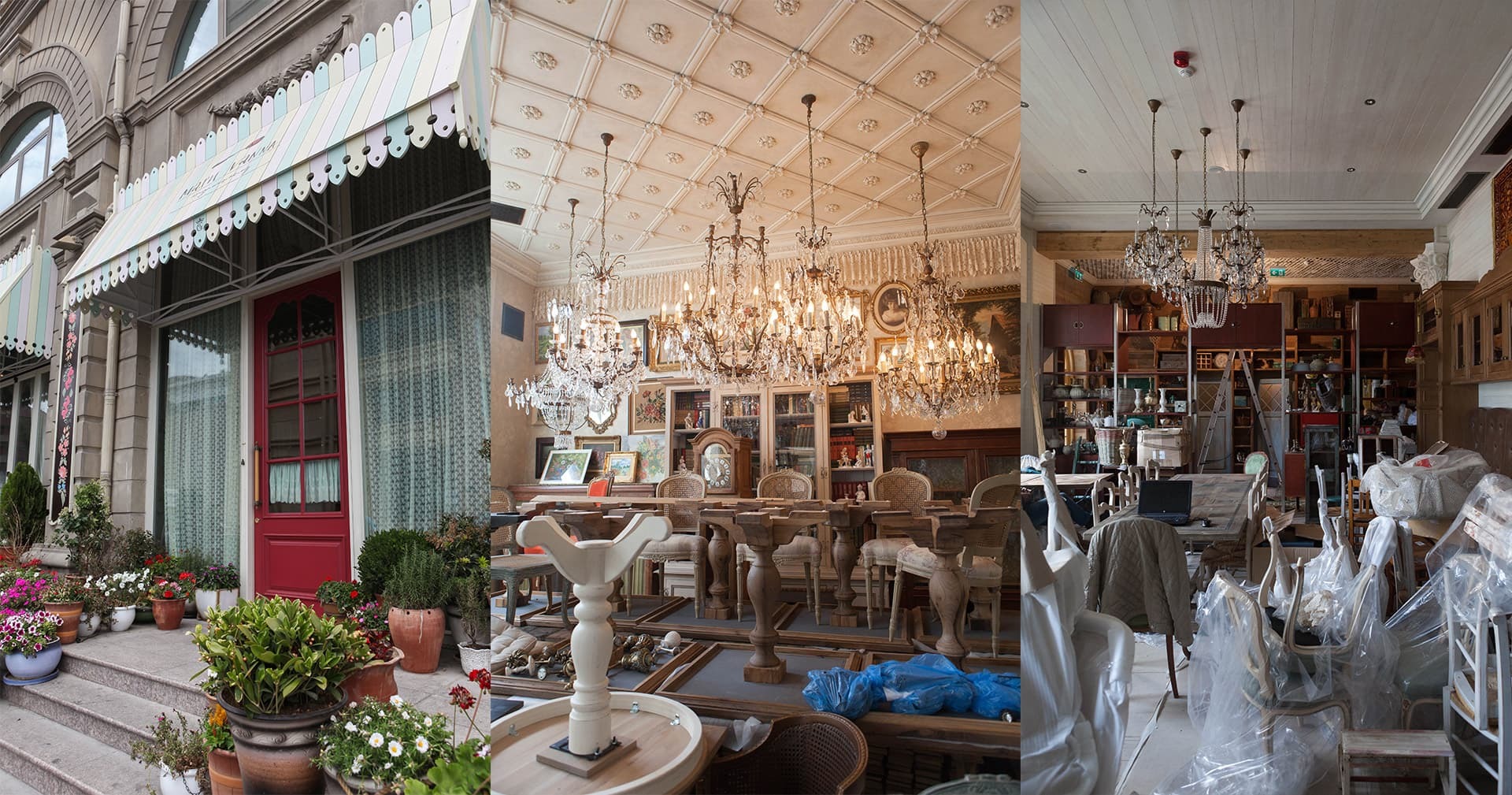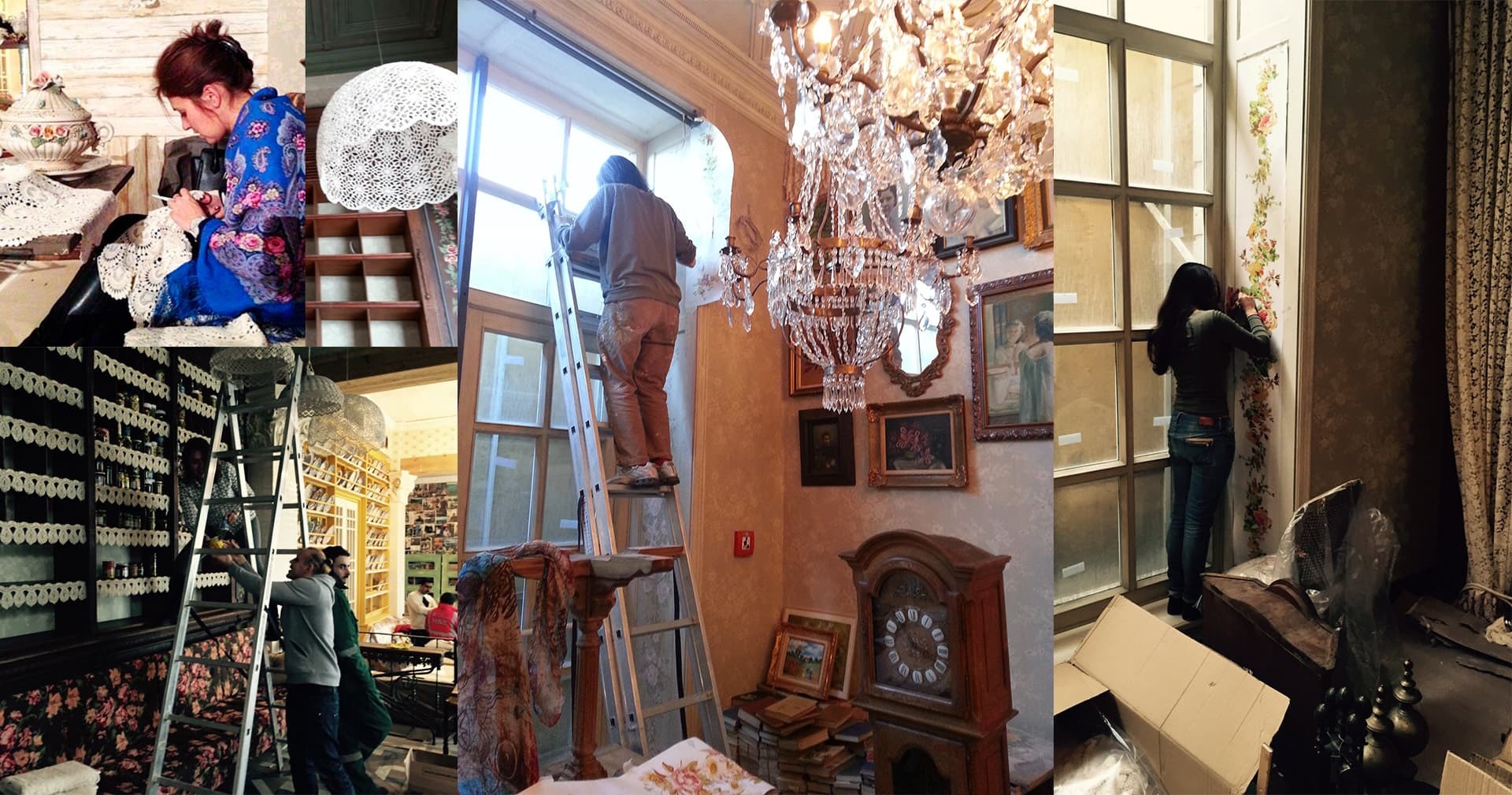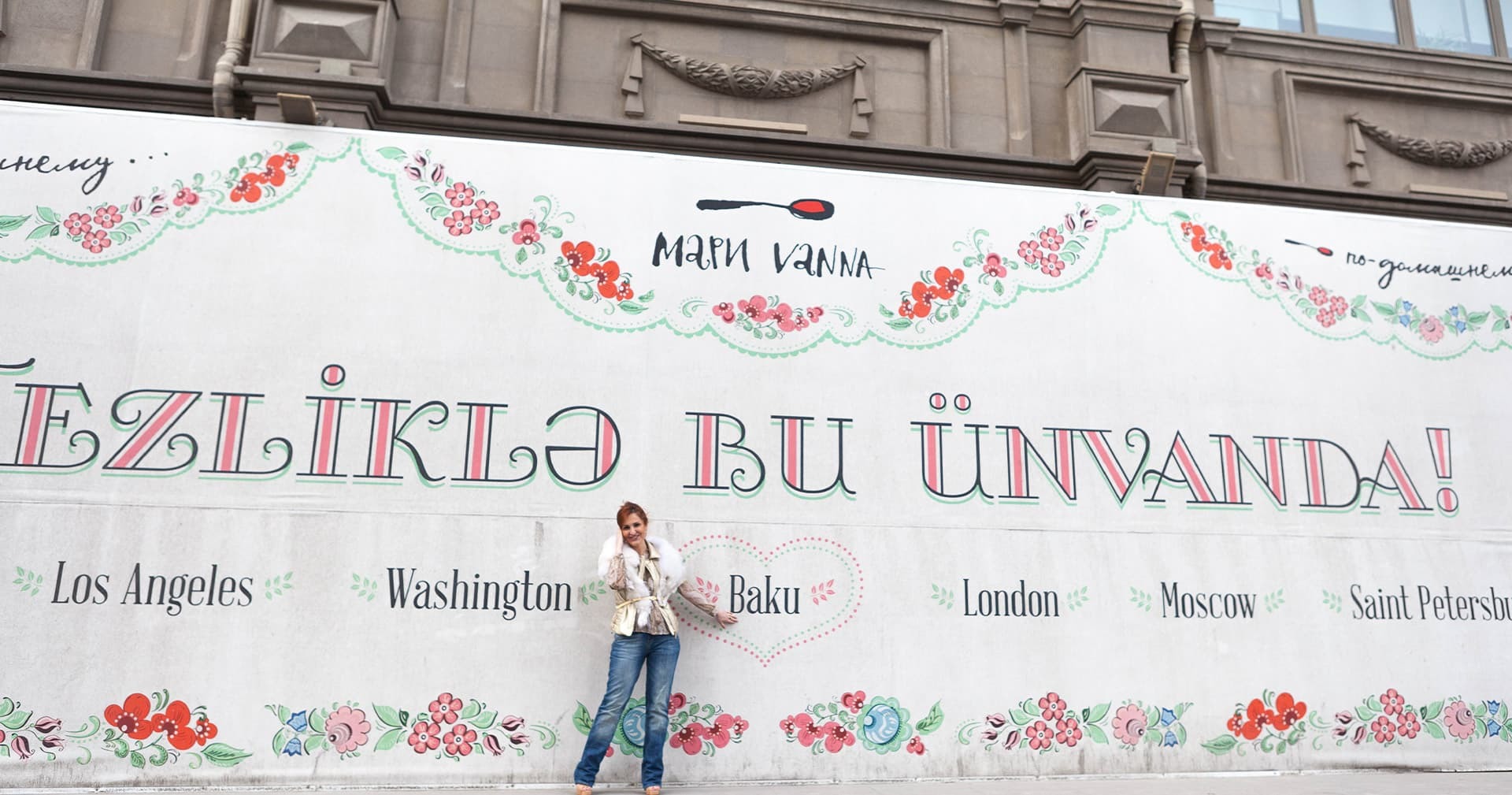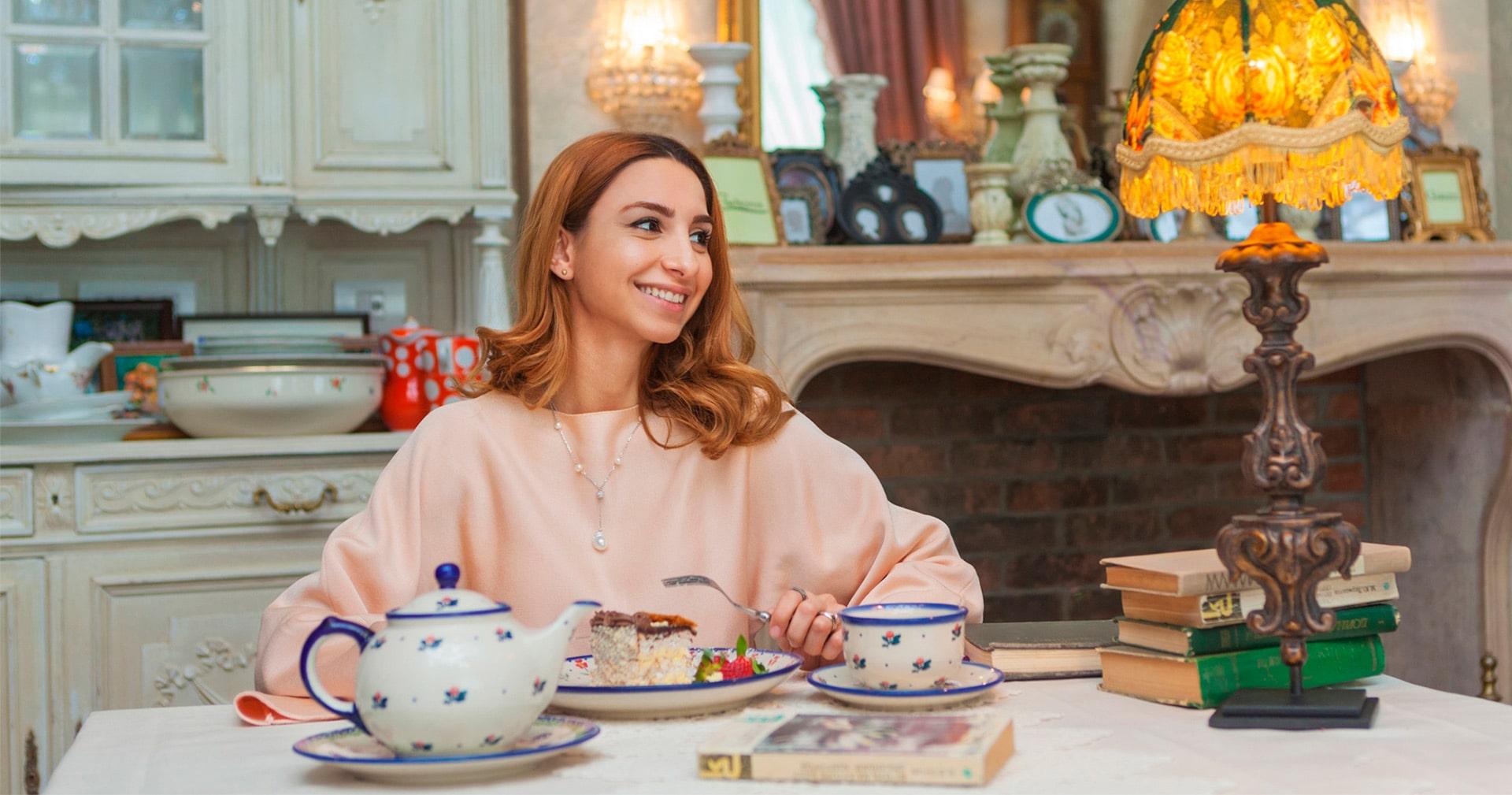 Teamwork with the Ginza Project.
The opening of the Mari Vanna restaurant, known all over the world for its style and history, was approaching in Baku. Our company Advance. Azerbaijan won a tender for marketing work, providing the most effective promotion strategy. Its implementation allowed us to reach the maximum target audience, present the Mari Vanna brand and make the right impression on potential customers, arouse the interest of future customers, and make them look forward to the opening of the restaurant. In other words, we have completed all the tasks assigned to us.
More about our strategy:
Teaser campaign
The main objective of the campaign for two months was to spread rumors and arouse interest in the opening of a restaurant in Baku named after its owner, the mysterious grandmother Marie Ivanna. Thanks to the promotion channels involved (social networks, media, bloggers), the audience was presented with several mini-stories about who is hiding under the name of Marie Ivanna, what she is famous for, where and why she managed to open her restaurants. Each post was presented interestingly and aroused curiosity and a lot of questions from the audience, which was increasing every day.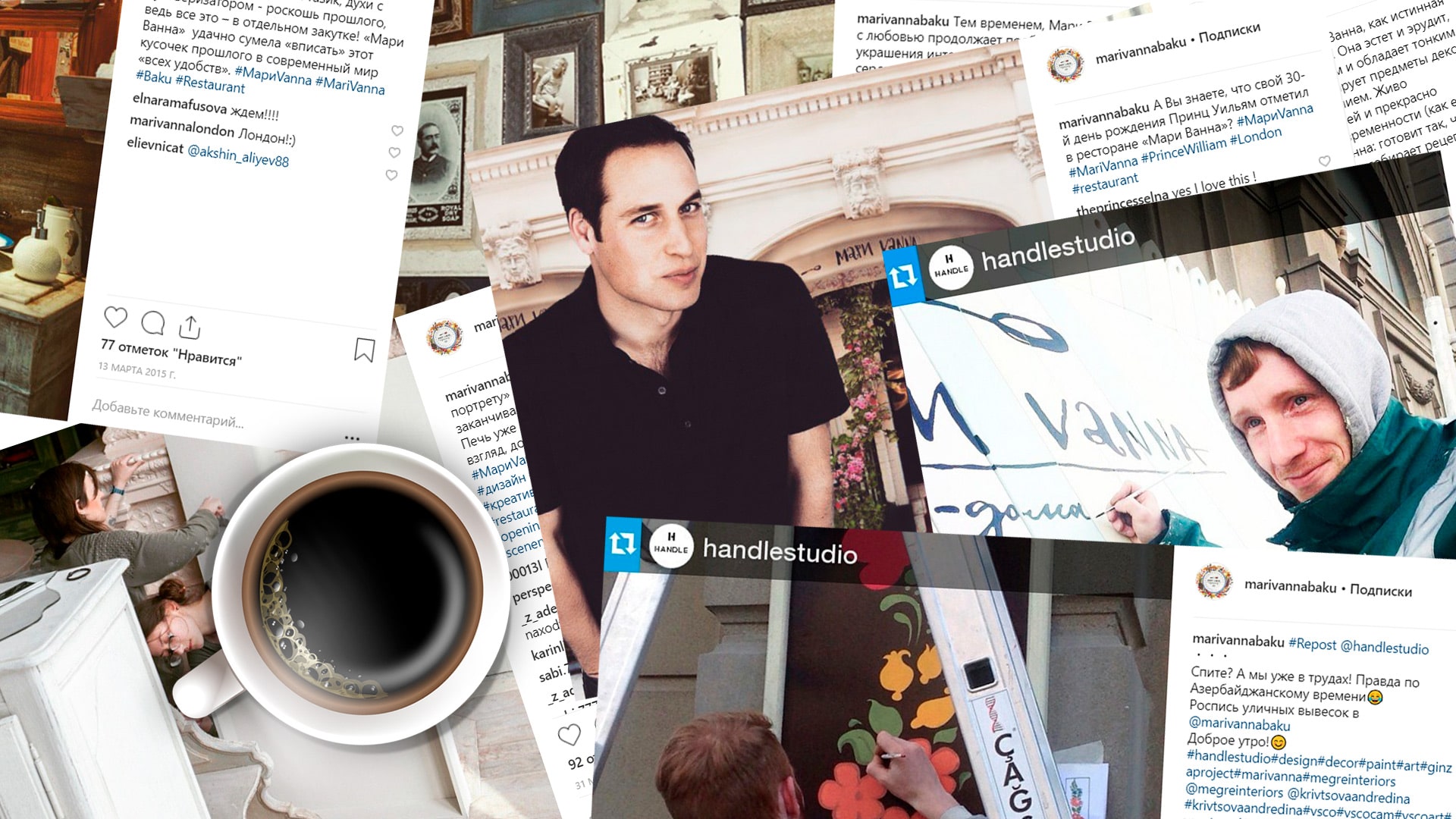 At this stage also:
Social pages on Facebook and Instagram were created and actively promoted;
Created unique content for the media (texts and illustrations);
Created unique content for SMM (texts and illustrations);
Content for bloggers prepared (texts and illustrations);
Compiled long-term campaign planning;
Paid promotion of posts in social networks is provided.
Additionally:
A promotional video for monitors is being prepared.
An audio clip for the radio is being recorded.
MEDIA PLAN: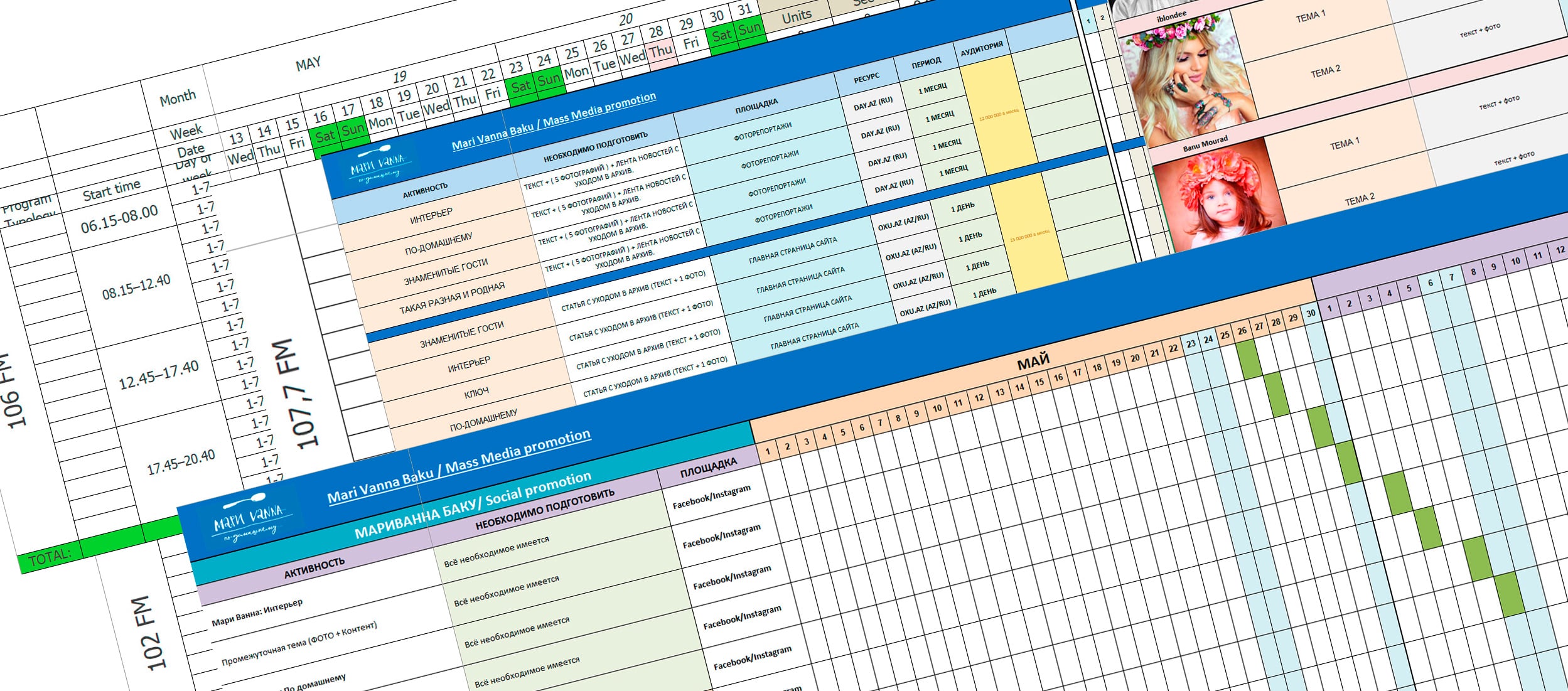 Launching campaign
The opening of the restaurant took place, which became a real event in Baku. Food testing was organized with the participation of all popular celebrities, bloggers, public figures, athletes, artists, musicians, etc. Social networks literally "exploded" with content that was generously shared by those invited to food testing: they shared photos and videos, statuses, and also actively commented on each other's posts. a friend and shared their impressions of the new restaurant.
At the same time, posts on the Mari Vanna restaurant's Facebook and Instagram pages continue to be actively updated and promoted.
Grand opening
The official opening took place and the doors were thrown open for all visitors. Thanks to an active advertising campaign, literally the whole city came to the opening of the restaurant, and it had to be stretched out for several days.
Comprehensive brand promotion
Strategy: strengthening PR campaigns, connecting all planned promotion channels.
Locations: (term 1 month)
Heydar Aliyev Airport
Azadlig Avenue \ st. Uzeyir Hajibeyov
M. Huseyn \ Seyidbeyli (TV theater)
Prospect of Builders (CSO)
R. Behbudov street - U. Hajibeyov street (Sahil Park)
Bakikhanov street \ R. Behbutov street
R. Beibutova street (University of Foreign Languages)
U. Hajibeyov Street \ Y.Safarov street (Javanshir bridge)
Nizami Street (Nargiz Shopping Center)
Channels: 102, 106, 107.7 (1 month period)
Day.Az, 1News.Az, Oxu.Az, Baku.Ws (8 press releases)
Facebook, Instagram
Banu Mourad, Nika Danilov, iBlondie, Rena Yuzbashi
Goals:
Brand recognition
Conversion increase
Increase in sales